About Our Flooring Company In London Ontario
Moore Flooring + Design
Family Owned & Operated
Since 1989
Two Generations
Of Flooring Professionals
Success founded on professionalism, hard work, honesty and family values!
Originally from the emerald island of Ireland and moving to Canada in 1989, Karl Moore followed in his father's footsteps (Karl senior) joining the flooring industry in his teenage years. 
"I actually remember being on construction work-sites much younger than eighteen, helping my Dad and having to hide under the kitchen vanity so the building inspectors wouldn't see me," laughs Karl. "I can remember at least on one occasion Dad getting a ticket for his underage apprentice on site! I'm glad he paid the ticket!"
As a professional installer, Karl honed his skills with hardwood, tile, linoleum, laminates and carpet. His many years of experience have allowed him to be able to identify premium products in the industry and provide expert advice on what to recommend to his clients.
Servicing home owners, commercial accounts and new home builders alike, Karl believes in treating clients like family.
Whether it is a request from a past client to stretch a bedroom carpet, lay hardwood in a new model home or supply and install flooring for a high rise apartment building, no job is too small or too big to handle. If you treat your customers right, they really appreciate your help and recommend you to their friends and family. "That's what running a successful business is all about!" says Karl.
In 2008, Karl met the love of his life, Ashley, and the two were married on the beach in Mexico that same year. Ashley Moore (nee Henderson) was also a young entrepreneur and top sales broker with RE/MAX Centre City. Respected by both their peers and clients, Karl and Ashley work diligently practicing the same philosophy in business….100 % client satisfaction!
In 2010, Karl and Ashley were blessed with the arrival of their 1st daughter, Lilly Ella Moore, two years later, another girl, Taylor Rose! And if things weren't busy enough, along came baby Claire in 2017.  Family life has never been the same or never any better! Looking to the future in 2013, Karl saw an opportunity to expand his business into the retail side of the flooring industry.
"Northwest London was booming with construction and customer demand for flooring expertise was at an all time high," says Karl.
"I realized that price competition from Big Box outlets was very tight but Moore Flooring + Design could offer the consumer the best of both worlds, competitive pricing and guaranteed installation service. This was not only an opportunity for me to expand my business but an opportunity for a better future for my family."
With the Grand Opening in the summer of 2013 Karl has never looked back!
As the saying goes…behind every good man is a good woman! Not only did Karl have the support of Ashley and the girls but Karl was very fortunate to procure the services of a veteran flooring sales representative in Cathy Dykeman. "Cathy is my "Golden Girl", chuckles Karl. "She is my administrative assistant, my top sales person, my receptionist and my personal time manager." Cathy is, without a doubt, a big part of the Moore Flooring + Design success story, today and in the future.
"Over the next decade I look forward to seeing the business grow while continuing to balance family commitments" Karl says. 
I invite you to visit our showroom at 1525 Hyde Park Road, London Ontario and see how Moore Flooring + Design strives to provide our customers with the best flooring sales and service in the city.
We have built our business on strong family values and achieving above average levels of customer satisfaction.  We know that choosing the right flooring for your home for the next 20+ years is a big decision and investment. We want you to know that we stand behind our products and our work so you can trust that your floors will not only look fantastic but that the job has been done to the highest of standards.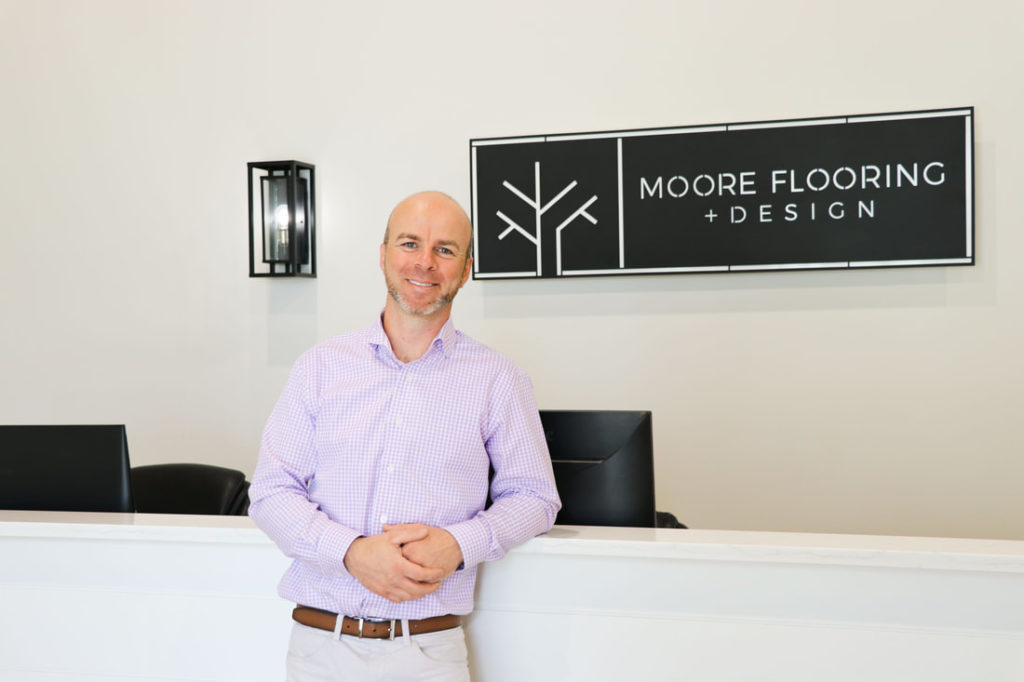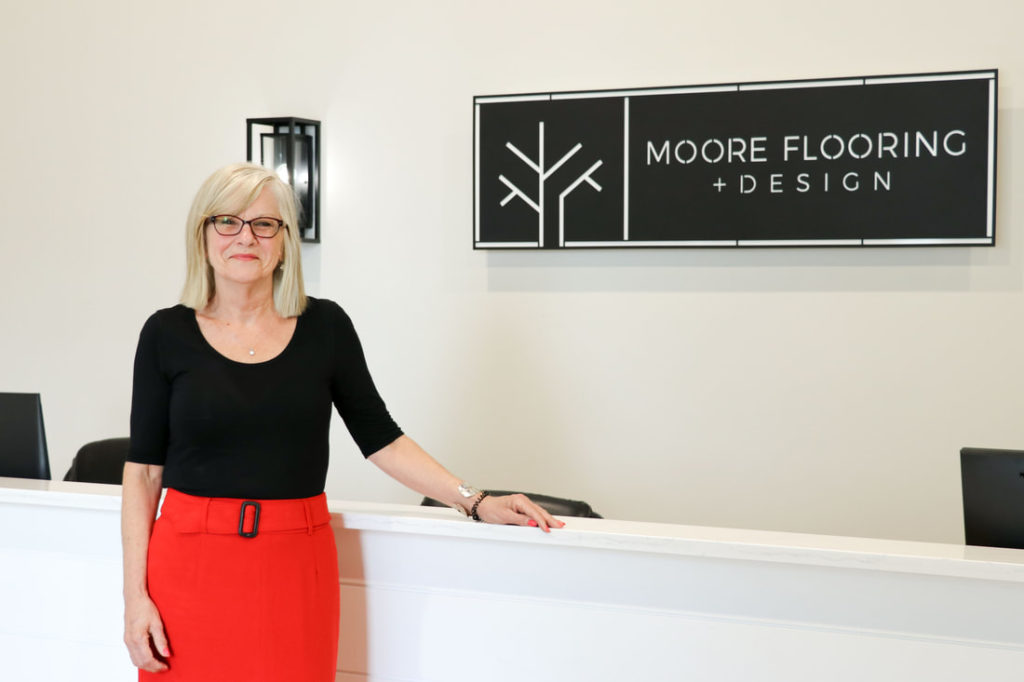 Cathy Dykeman
Office Manager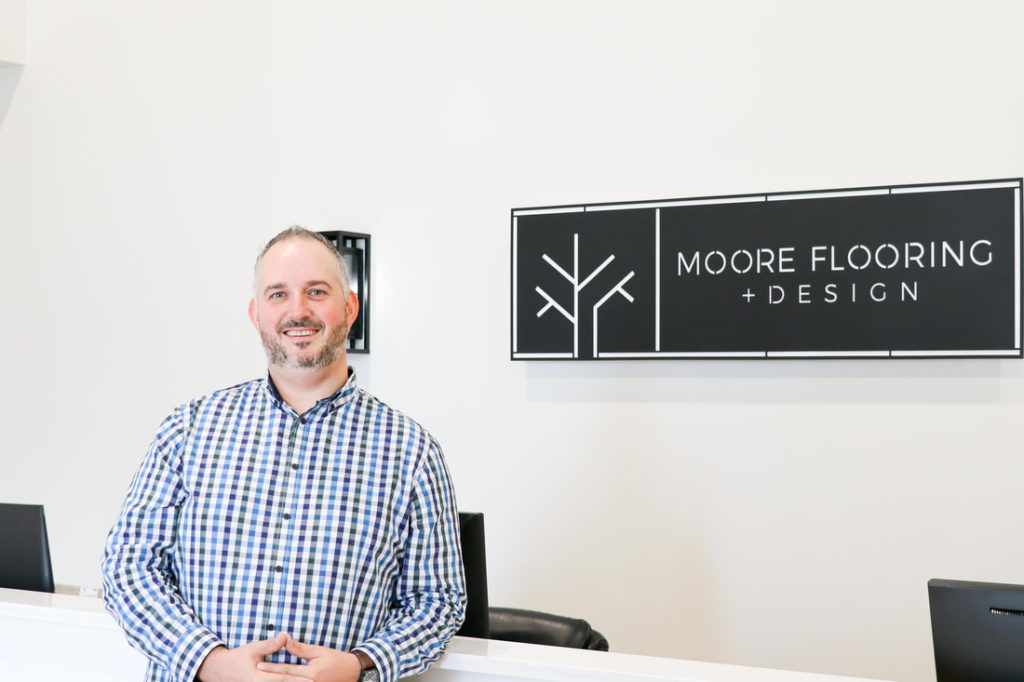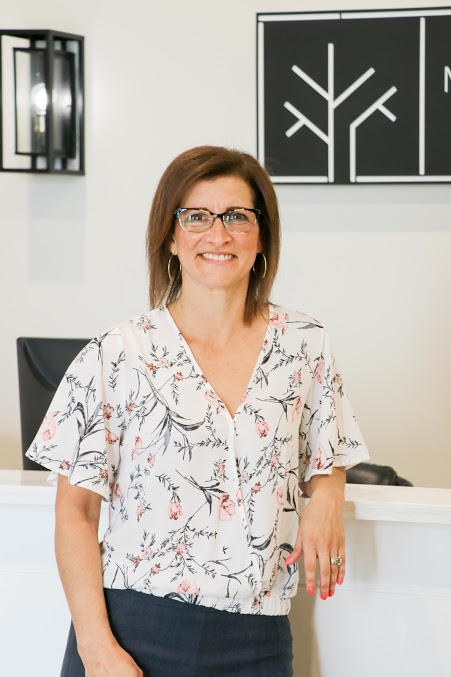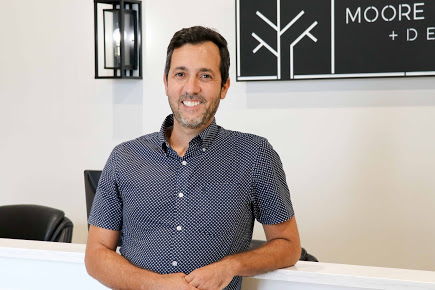 Joe Goncalves
Contract Manager
Our Flooring Service Area
Serving London & Middlesex County
As a flooring contractor servicing London and surrounding area we understand the need to get your flooring installed correctly, on time and on budget.  Getting new flooring is a fun and exciting time for many.  However, it can be stressful if your flooring contractor doesn't know exactly what they're doing. Never fear! The Moore family has flooring in their blood. Many generations have worked hard at installing, servicing and repairing floors in London and surrounding area.
London, Ontario is our hometown and the focus of our flooring company. We strive to provide the best possible flooring services so that Londoners can get the most out of their homes and commercial spaces. We are actively involved in the community working hand-in-hand with local contractors who are building and renovating businesses in every industry and homes in every neighborhood. Reach out and say "hello!" We can't wait to meet you.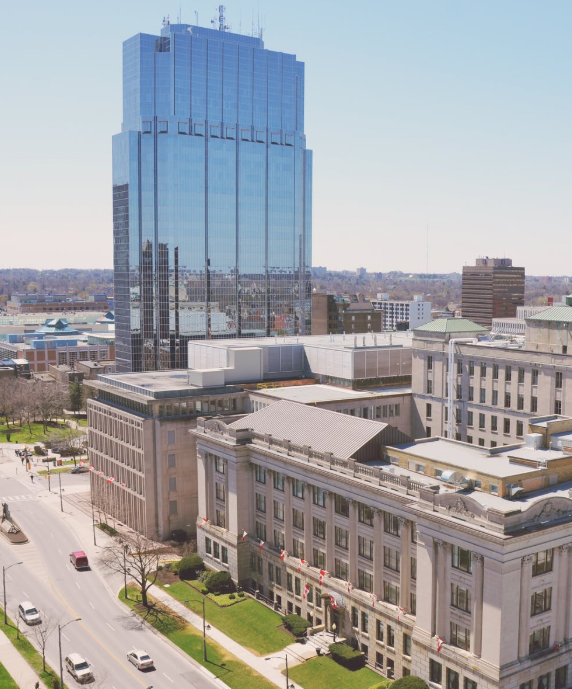 We Only Carry The Best Names In Flooring
Our Manufacturer & Supplier Partnerships
Moore Flooring + Design only partners with flooring manufacturers and suppliers of the highest quality. From Shaw Flooring to Divine, Lauzon and Twelve Oaks we have a long history of industry partnerships.