Hardwood Flooring Supplier & Installation London Ontario
Visit Our Showroom today
Schedule a consultation
Hardwood Flooring In All Patterns & Styles
Browse Our Extensive Hardwood Inventory
Hardwood evokes images of charm, richness, and warmth. Many wood floors have lasted generations and enhance the character of a room with age.
Things to Consider:
Today's most popular species are oak, maple and hickory due to their durability. Hardwood species can also vary in colour and grain patterns. Woods like walnut and hard pine are not as durable for modern homes, but are truly striking in appearance.
Depending on the species, stains can vary from natural and light to near-black espresso finishes. Sheen is also quite variable with a matte or satin finish being trendier today.
Colour variations and sheen level are just as important as the hardness or species of wood to keep your home looking pristine. Households with children and pets can leave marks that last a lifetime. We recommend an engineered floor that is either hand-scraped or wire-brushed with colour variation to keep your room magazine worthy. Along with humidity and moisture levels, proper care and preventive maintenance will keep your floors looking good for many years to come.
Cleaning & maintaining your hardwood floors:
​We recommend avoiding consumer grade hardwood cleaners and water & vinegar solutions as they will harm the floors finish. Professional products such as "Woodpecker" will protect and clean properly.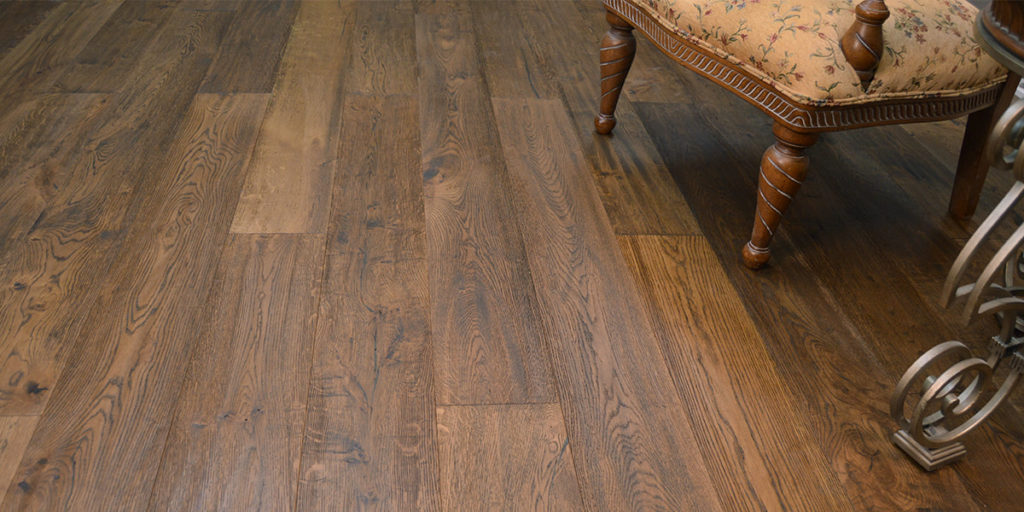 Get Started Now On Your Hardwood Flooring Project
Browse Our Hardwood Patterns and Catalogue
Highly-Reviewed Hardwood Flooring Installer & Supplier
Read Our Customer Testimonials
I've have had a bunch of jobs done by Karl and his team. Everyone was incredibly professional, helpful and courteous. Their pricing is fantastic as well. So nice to support a local business that takes pride in all aspects of the job.
Cory Legue
London
I needed flooring after buying a home and wanting to add the same product in another room. Moore Flooring + Design staff were very helpful and friendly. They found the exact product I needed and put through a rush order for me since it was near the holidays.
Kat Dob
London
Seamless installation of backsplash. Very happy with how it turned out. Installer was very friendly and professional.
Jordan Foster
London